Just got a new X5 in and I ran parts without rafts for the night. In the morning I get the parts and some of the parts have a section of the first layer smushed, which means the nozzle was too close to the platform during the first layer. The section that was smushed was the side on the rear of the machine (in the calibration screen below, it would be in positions 1,2, and 3)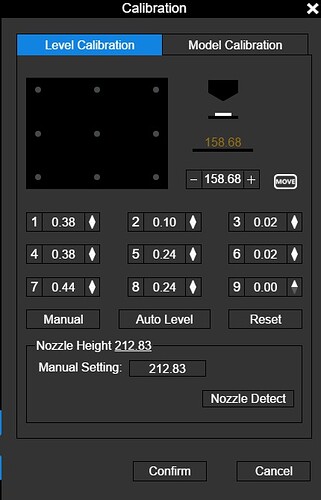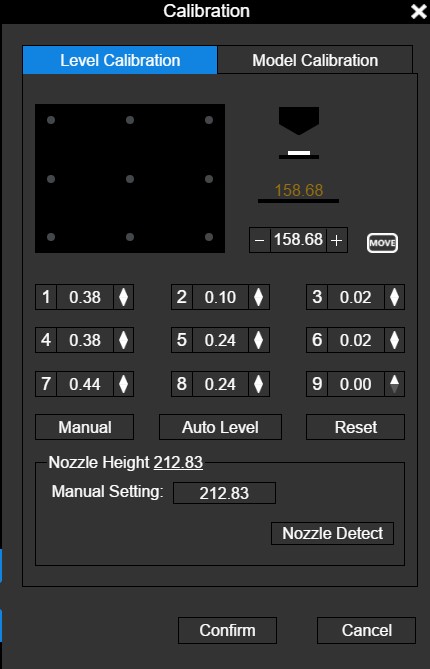 I had set the nozzle height properly during setup and my first part came out nicely, but now the nozzle is too close to the platform. So I decided to run the "Auto Level" feature multiple times and collected the values of each position. I did this 30 times and took the standard deviation of each position and found that positions 1, 2, and 3 were deviating much more than the others. See my processed data below for each position: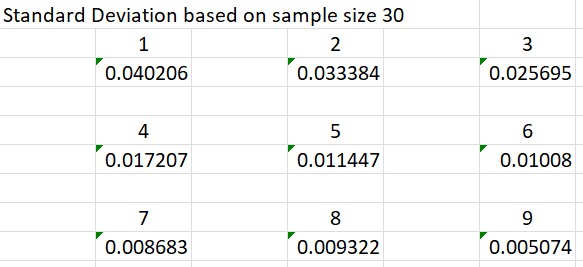 You can see how much positions 1, 2, and 3 were changing compared to position 9, which barely changed at all. And my sample size was 30 (I ran the Auto Level feature 30 times and recorded each result) which is a statistically significant sample size for calculating standard deviation.
So, my question is: why are the Auto Level positions in the rear of the build platform differing so much? It's a problem because before each part, the X5 automatically runs the Auto Level feature and thus changes the nozzle height for every print. With that much deviation between Auto Level, many parts won't be leveled properly. Am I able to turn off Auto Level before each part?