Sorry to re-hash this topic, but I had all three of my Tiertime printers going at the same time the other day (glorious sight, but hate to think of the electricity bill) and was immediately struck by the difference in operation between the Upbox+ and Upbox… which in turn, got me thinking again about upgrading.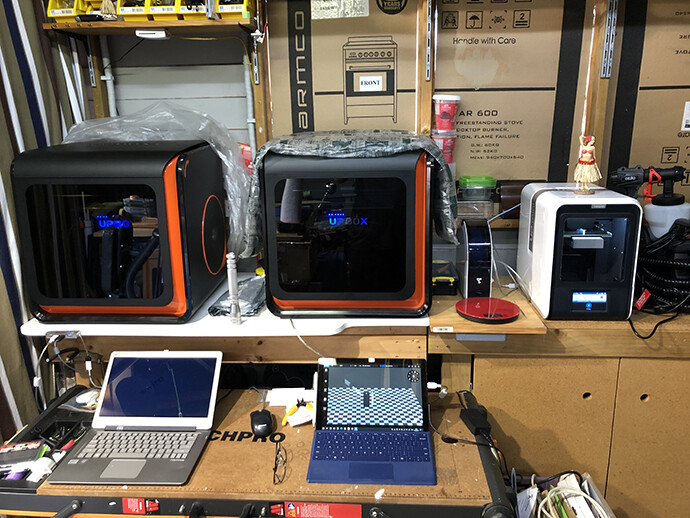 @Jason-TT had mentioned in this old post here from Nov '19 that there were only ROMs available for the Cetus printers and to date, I can't find any other posts that refer to ROMs or firmware for the Upbox. I've left the Upbox un-initialized and connected to Up Studio (latest v2.6.49) and in despair, never been prompted to perform an upgrade once
So… is it possible to get a definitive answer from Tiertime? IF I want to upgrade my Upbox to an equivalent firmware level as the Upbox+ (and don't care about the wifi) is there a ROM they can make available to upgrade my printer or is the only option to buy the CPU upgrade kit (at around NZD600)? I understand there probably isn't a ROM available now, but I'm asking "can it be made available?"
Is there a hardware restriction that is the reason the Upbox+ firmware isn't available to install onto the Upbox? Is it a financial reason to protect distributors? Is it just "can't be bothered"… Remember the pledge: No Upboxer left behind?
On a side note, not sure if anyone saw Adam Savage's Tested video about 3D printed eyes at Weta Workshop (about a week ago) - fantastic to see some Upbox's "in the wild"