Hi! So I've got the Up Plus 2 without the now "Mandatory" CPU upgrade for using Up Studio 2.6 with no issues. Learnt that problem the hard way.
So now I'm trying to install Up Studio 2.5 on my windows 10 Pro Core I7-4790 and the installation process stops and this legend appears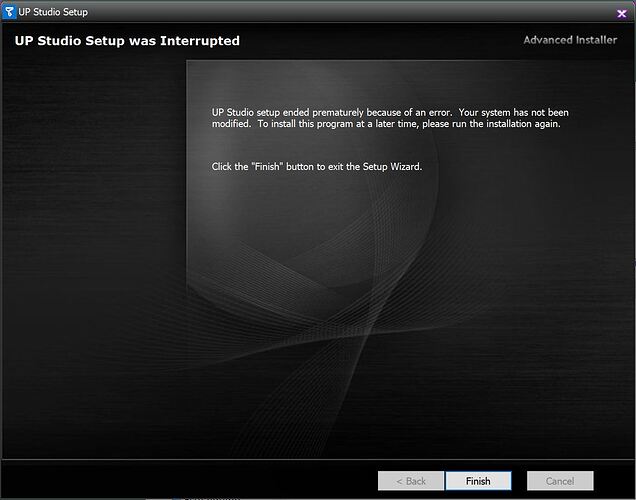 Any way to solve this?
Thanks in advance