Good day! Sorry, my English is bad (Im from Russia), but I want share with you my upgrade: Arduino mega 2560 with Ramps 1.4+a4988+Marlin 1.1.9
Printing layer: 0.05mm. Very good result!!!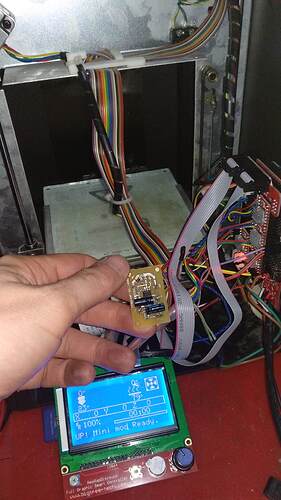 I cant show good photo with test printing now ((( Later.
a4988 work hush than with stock drivers on original motherboard. In future I try replace tmc2100.
What do:
Buy mega with ramps 1.4.
Replace fuses on ramps pcb
Tuning a4988 on 0.28v VREF
Made and Soldered PCB amplifier for extruder thermo sensor (I think, in UP! Mini PT100) on LM358 and calibrate it in marlin firmware (mini PCB in hand on photo)
Tuning firmware.
And more time
All works wery good!
And I can sell my old motherboard with cpu (fully worked)