Has someone found working settings for the support generation in S3D?

Whenever I print (large) flat surfaces based on support structures they are basically impossible to remove.
I can print the same object, with the same material at the same temperature with Cetus's slicer and the support peals right off.
Here are my current settings although I already experimented with different values - without luck.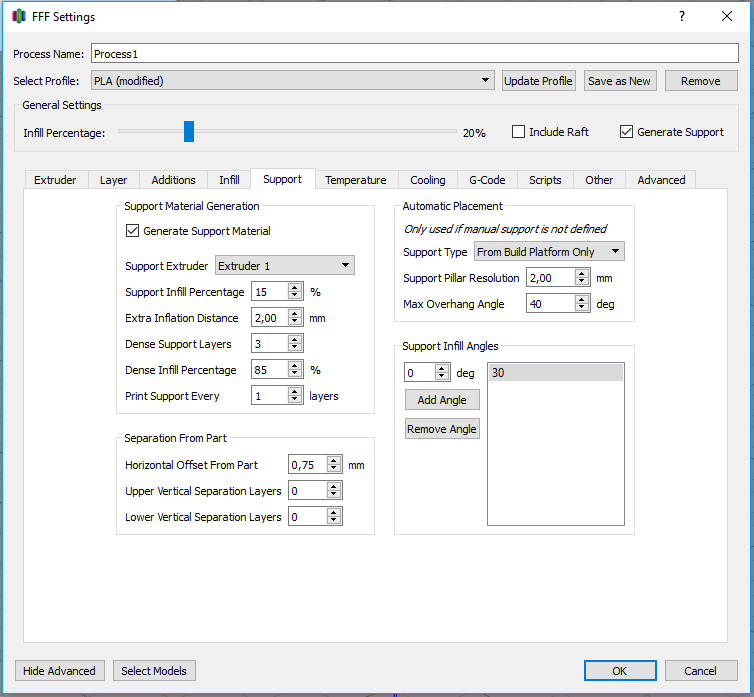 I tried reproducing Cetus's support as accurate as possible.
Please help me out if you know a solution.