cyberhugger 2017-2-6 15:13 edit
The wife asked me to print a yarn bowl for her. I found this one that she liked:

http://www.thingiverse.com/thing:688725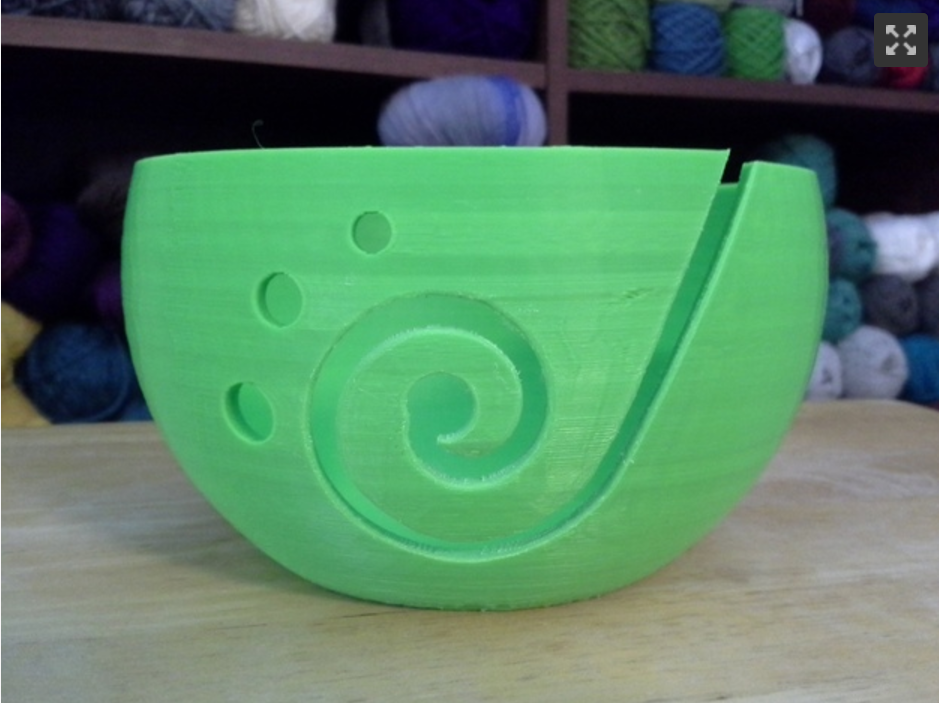 I loaded the stl file, enlarged it slightly to 1.15% and started it printing. I checked before going to bed to make sure it was working. The raft and first layers of the print looked fine. This is what I found this morning when I checked it out. Note the missing support in the spiral which caused an ugly failure in the print.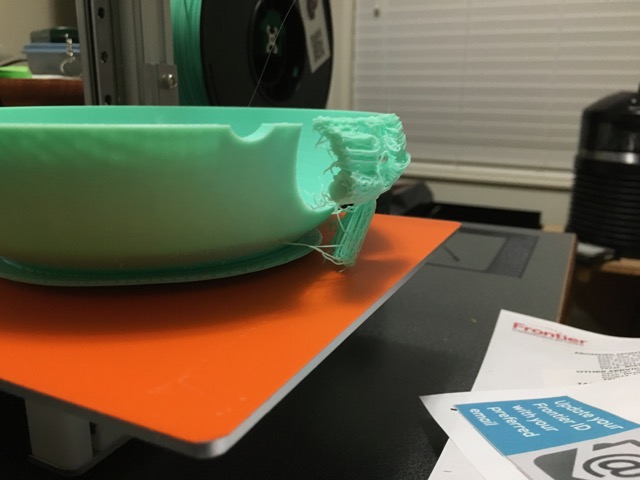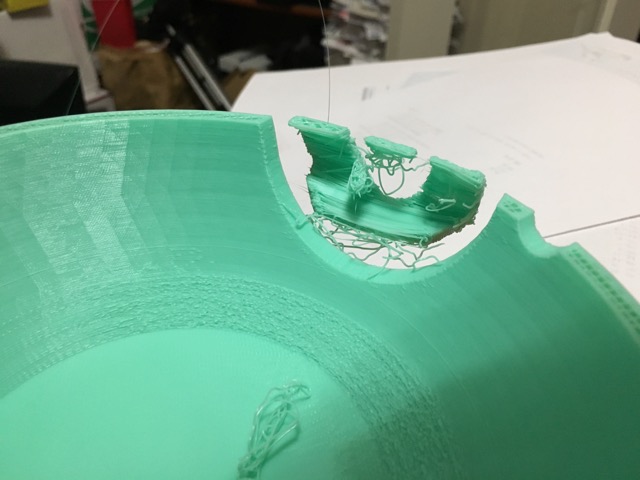 No, I did NOT check the No Supports option in the print Preferences. So now I have the opposite issue that I had before. No supports are being incluced where they are obviously necessary. This is why it is imperative that Cetus add supports to the preview. Now, before every print that may require support, I have to stop and ask myself "Do I want to potentially waste time and filament on an experiment to find out if the software will do what it needs to do?"



Cetus,
You have the link to the item in Thingiverse. You can download it yourself and see if it works for you. After loading the stl file I did enlarge it to 1.15%.  Please tell me that scaling an stl file doesn't break your software. I am running this on a Mac. Is this another case where the Mac software is broken? Is your software only going to include support from the build platform? Without support showing in the preview there's no way for me to know just what the app is going to do.
Thank you

P.S. I have no idea why the forum inisists on inserting a laughing face at the start of that last paragraph. I did not include it in my post.